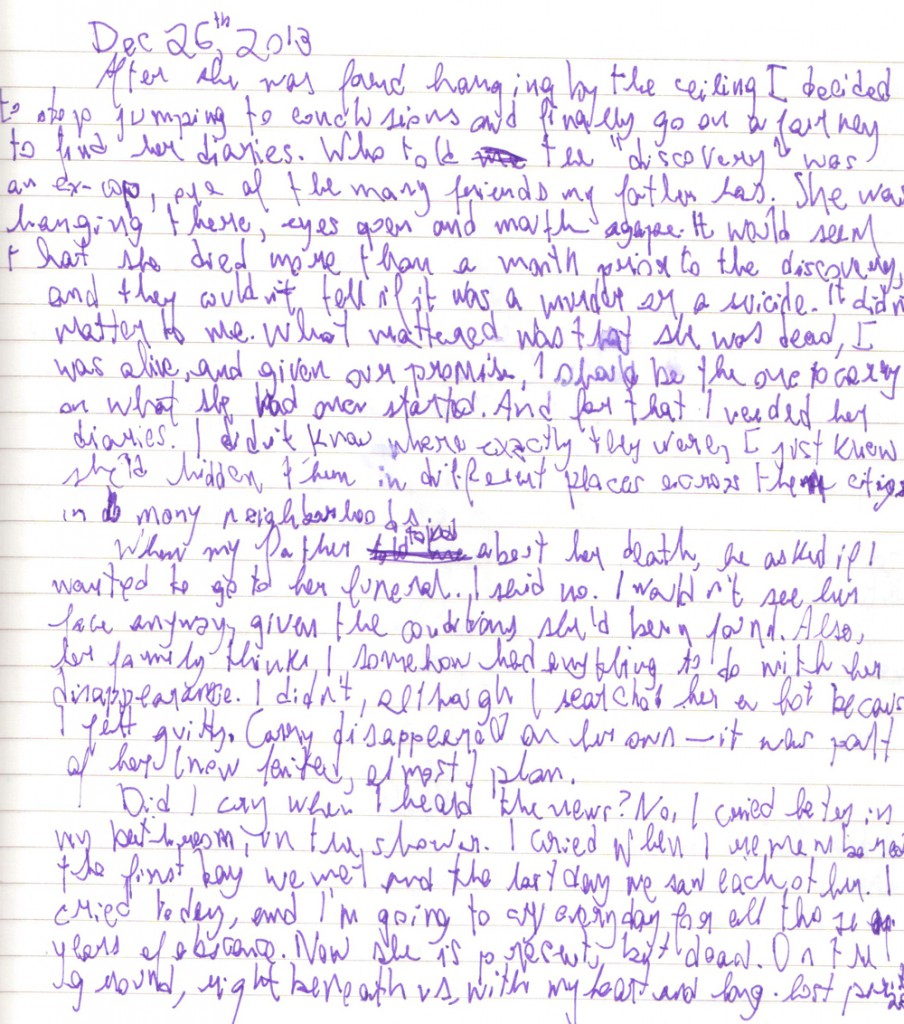 After she was found out hanging by the ceiling I decided to stop jumping to conclusion and finally go on journey to find her diaries. Who told the "discovery" was an ex-cop, one of my many friends my father has. She was hanging there, eyes open and mouth agape. It would seem that she dies more than a month prior tot he the discovery and they couldn't tell if it was a murder or a suicide.It didn't matter to me. What matter was that she was dead, I was alive, and given the promise, I should be the one to carry on what she had once started. And for that I needed her diaries. I didn't know where exactly they were, I just knew she's hidden them in different places across the city, in many neighborhoods.
When my father talked about her death, her asked if I wanted to go to her funeral. I said no. I wouldn't see her face anyway, given the conditions she'd been found. Also, her family thinks I somehow has anything to do with her disappearance. I didn't, although I searched for her a lot because I felt guilty. Carry disappeared on her own – it was part of her (now failed, almost) plan.
Did I cry when I heard the news? No. I cried later in my bathroom, in the shower. I cried when I remembered the first day we met and the last day we saw each other. I cried today, and I'm going to cry everyday for all those years of absence. Now she is present, but dead. On the ground, right beneath us, with my heart and long lost purity.